We are back… – 17/04/2019
And we are happy that overcame the difficulties met on the way. Creators of Cosmos has return to Theatre's Square branch of the program "This is Athens – Polis²" and is being hosted in the former Guru Bar. Our return will allow us to continue designing and implementing our projects related to the area. That is, the fulfilment of the design for our new Kinesthetic Intelligence seminar to be introduce to unemployed beneficiaries, having gone through imprisonment; the fulfilment of our pitching deck to be used as an example for the rest of the beneficiaries of the program; the fulfilment and deliverance of a Business Lean Canvas strategic analysis for the spinoff company 'Coco-mat.bike', as well as the implementation of a concert in collaboration with NGO 'We need Books'.
Moving on with our projects, it has been a pleasure collaborating with 'Pace Odyssey' in their newest educational venture that took place in the city of Nauplius. This time the learning activities were related to the city's monuments and history. Also, we would like to thank Ms. Eva Tsalapates for entrusting us with the development of a Business Lean Canvas on how to use scrabble as an educative related tool. We believe there will be many elements to be discovered during the research phase and hopefully we'll be able to share our findings with all of you.
We would also like to congratulate our Director of Research, Environment, Security, Systems & Technology, Angelina Kondyli, for her positioning as Commissioner of Competitiveness, during an event simulating the processes taking place within the EU Commission. The event was organized by the Hellenic Foundation for European and Foreign Policy from April 8th to 11th, 2019.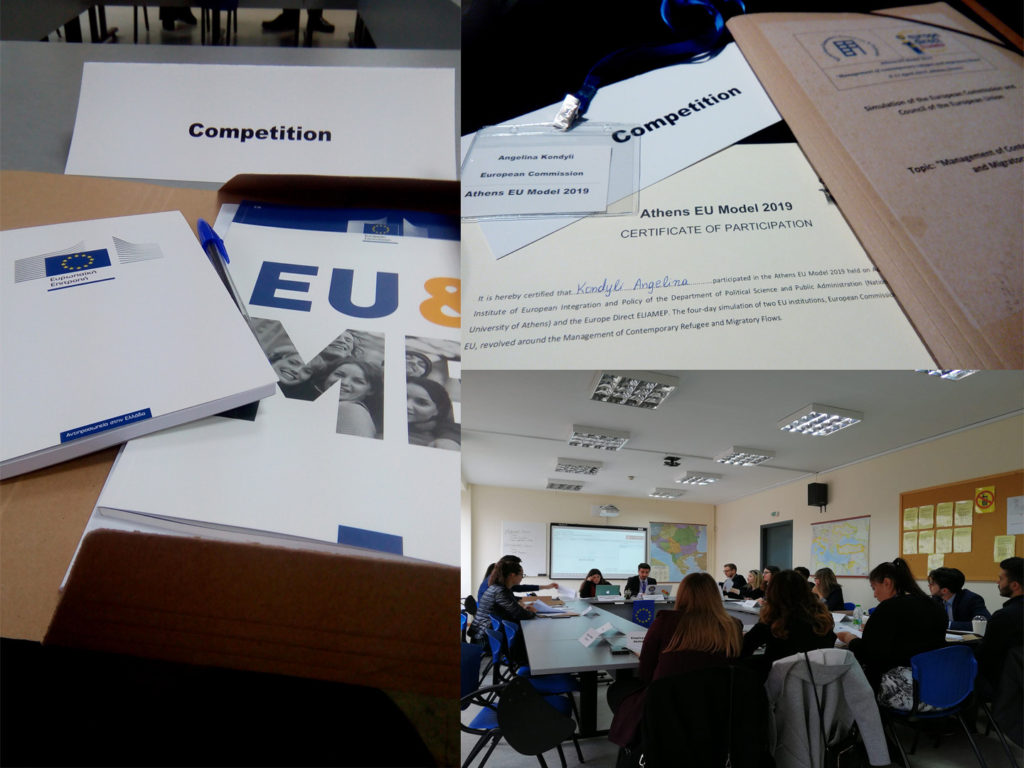 Last but not least and after having fulfilled a cycle of meetings and negotiations with all our former trainees, we concluded in a common decision that they will return to our "family" once feeling more secured about the company's future. We are happy that almost each and every one of them decided to move on with their personal path and we hope to cross roads with them in the future. This will allow our company to concentrate on the new additions to our team and hopefully try to do an even better job during the capacity building counseling sessions and their involution to our business ventures. Kudos to all, may your lives be filled with creativity and dreams.
Stay informed by subscribing to our newsletter using the form found on our contact page.