Newsletter – 20/08/2020
This has been a difficult season; one could say at least. But, for us it was a period that allowed us to prepare new products and services, to maintain our developmental pace, no matter the restrictions imposed due to the covid-19 outbreak.
To this extent, we drove our energy and efforts towards research and development of new products for more than 15 destinations in Greece. Thus, we would like to announce to our existent and future partners that we are ready to serve the following areas with one of our titles: Elafonisos, Tinos, Syros, Paros, Milos, Amorgos, Santorini, Astypalea, Skiathos, Arachova, Kavala, Parga, Drama, Preveza, the Municipalities of Marousi, Zagora-Mouresi, Nikaia, and Sparta, the island of Kythnos, Athens, and Chalkidiki, as well as for private partners in both the marketing and hospitality industry.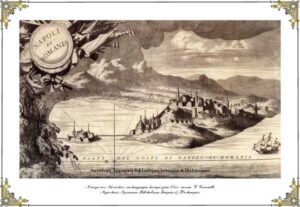 Following up our preparation, this year, we are joining forces with an expert in the field of Tourism Industries, Mr. Notis Martakis and his business network, the MTC Group Consulting. It is an honor for our company to be chosen as a partner by MTC, recognizing the fact that they have an experience of 22 years of continuous presence in the tourism, hospitality, and media industries. Not to mention that, Mr. Martakis himself has long been a communication advisor for the Presidency of the Hellenic Republic, among other private and public bodies. We hope to learn and grow through this experience, and rest assure that there will be news coming in the months to follow.
From July 15th and up till now, we have also dedicated our forces to professionally growing in terms of engaging with our line of seminars and R&D projects. Thus, we entered partnerships with two PhD candidates, with whom we'll be researching two fields of priority to us. That is Innovation and Big Data exploitation, and psychological resilience factors in youth.
Furthermore, and after the successful Kinaesthetic Intelligence seminar's implementation, it was about time we addressed another developmental sector, and this time we chose the Music Intelligence. We hope that we'll soon be able to demonstrate that, when establishing multiple learning trajectories addressing more than one intelligence, then we may achieve a holistic approach towards a more inclusive educational system.
To this extent, we are also happy to announce that we are setting up our Erasmus+ team, which will exclusively design and submit various applications for the following period.
We hope for you to have a pleasant vacation time, and we'll catch with you in early September with our latest information and announcements. Till then, don't forget to subscribe to our newsletter, using the form you will find on our contact page.